Enable / disable online bookings
By default, customers are allowed to book online for sessions. Changing this setting to no will keep the session visible on the schedule, but customers will not be able to book it online. If you disable online bookings, you can still use ScheduleBliss Admin to check in customers yourself.
Info
This setting will appear after you have added the session to the schedule. Please be sure to add the session to the schedule first then select Edit next to the session for access.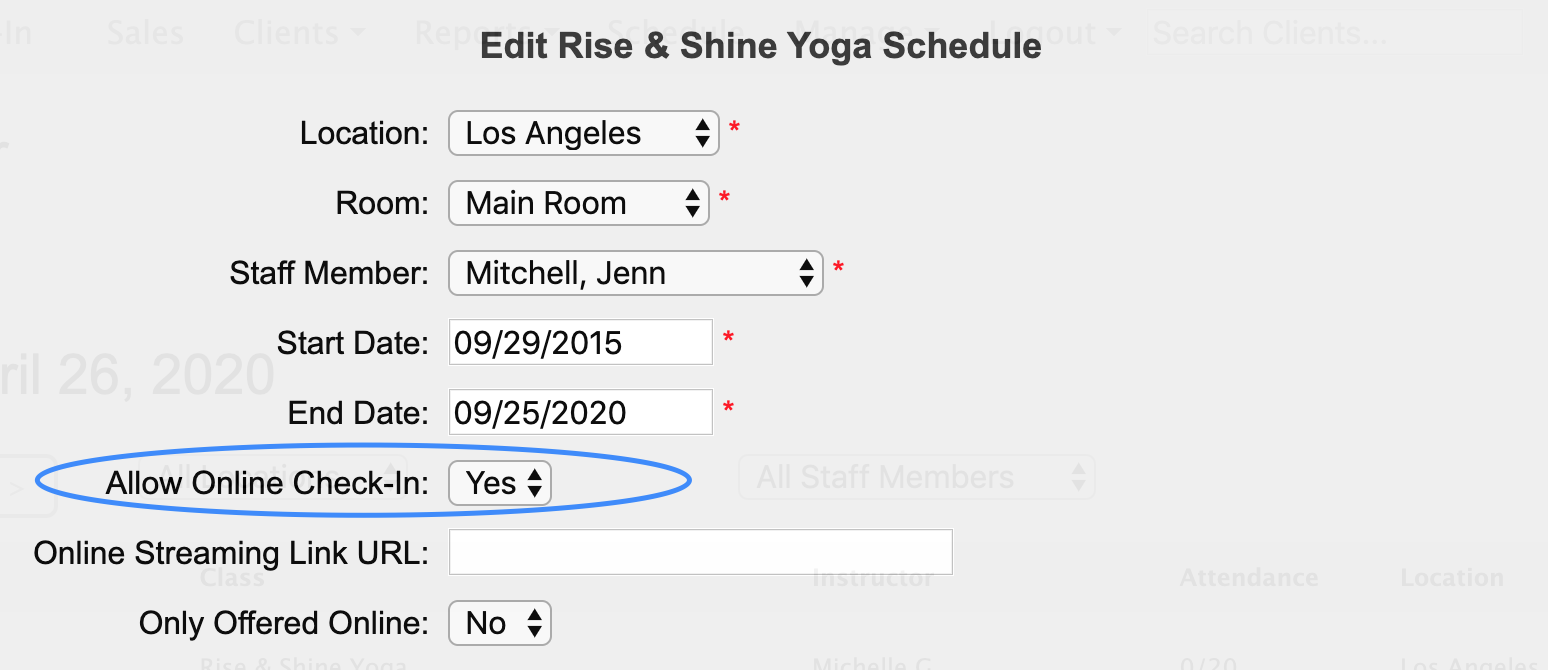 ---
Steps to enable or disable online bookings
Open the Schedule and locate the session.
Press the Edit button next to the session.
Set Allow Online Check-In to yes or no.
Press Update.
| SETTING | DESCRIPTION |
| --- | --- |
| Allow online check-in | Set to No to keep the session shown on your online schedule, but with online bookings disabled. Set to Yes to allow online sign-up for the session. |
---